New construction has always been the key to housing liquidity. New homes create a place for people to go; freeing up their previous home for someone else to buy. Many real estate industry leaders as well as politicians have been calling on builders to build more supply. But there are hurdles builders cannot overcome by themselves in building a good supply of home. The 4 'L's of new home construction is something that everyone should be aware of as it impacts all of us. They are Lots, Labor, Lumber & Lending
Lots
There is a shortage of land near metros at an affordable price. In King County, build-able land is especially hard to come by. Would be home buyers are frequently reaching out to me asking about an affordable lot they just found online. The first thing I look for is sewer to the property, then wetlands, then topography, and rarely does a raw land parcel pass those three hurdles. Composting toilets won't work for building a home and both septic systems and hooking up to public sewer are not as easy as you would hope. Wetlands have setback requirements that often leave a raw land parcel with hardly any building space and most home buyers don't dream of building a skinny house. Lastly, topography can kill your new construction dreams pretty quickly if you're dealing with steep slopes. The Greater Seattle area is made of steep granite slopes and flat marshy wetlands, that's what makes it so beautiful. Want more, check out our livestream on building a custom home with JayMarc Custom Home Builders.
Labor
Many forces have reduced the availability of contractor labor. It started with the Great Recession that forced many skilled construction and trade workers to find other income. Also, according to the New York Times, a tightening immigration policy has reduced the flow of Mexican workers into the United States. Lastly, many native-born Americans are reluctant to enter the trades due to negative stereotypes and a push by well meaning family and local and federal policies to get a collage degree versus an apprenticeship.
Lumber
Lumber prices are double the price they were just three months ago according to CNBC. Tariffs on Canadian lumber while recently reduced from 20% to 9% have increased lumber costs. Additionally forest fires, hurricanes, and other weather disasters are causing more demand. Even the pandemic has created more demand as homeowners opted to remodel during the last 12 months.
Lending
Many would be homeowners assume a construction loan is the same as a home loan. While lending is plentiful and at historically low interest rates for an already built home; it's an entirely different matter when building a home. Higher interest rates, large down-payment requirements, and shorter term loans may all come into play when financing raw land. Many small builders struggle to compete with the deep pockets of large scale builders. Washington Federal Bank has some great resources on financing a building project and even a cool new construction loan calculator
Considering the above; what has happened to the cost of new homes?
With the challenges builders face partially outlined above, we can see how builders have adapted to building more expensive homes. By building bigger and nicer homes, the increased cost of developing and building can be absorbed and ensure the builder makes a profit. Check out the average price per square foot of new construction over 10 years in King County and how it compares to Seattle, Bellevue and Renton new housing markets. Click here for an interactive version of the chart below.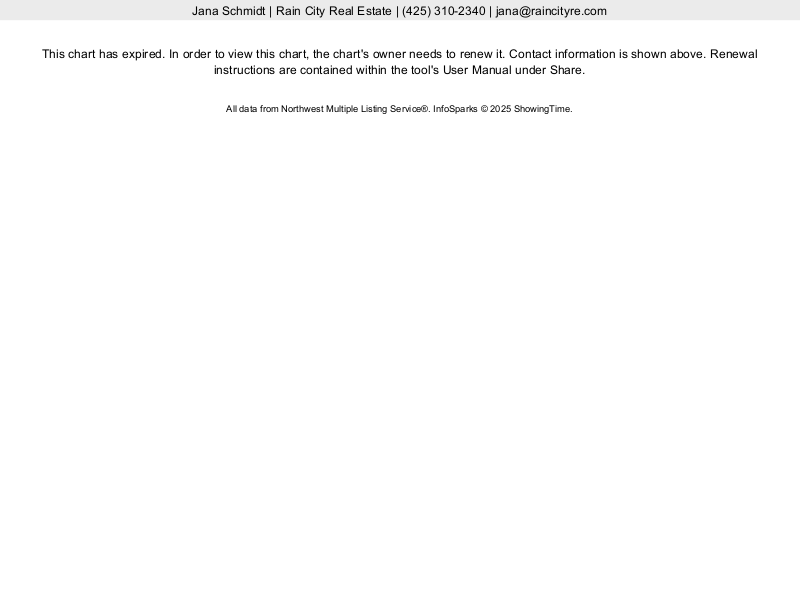 So what are you waiting for?
With historically low interest rates, waiting for home prices to come down may not be a reliable strategy. If you'd like to chat about your housing goals, let us know and we can chat by zoom, text message, email or phone.